Being a "Qualified Crew"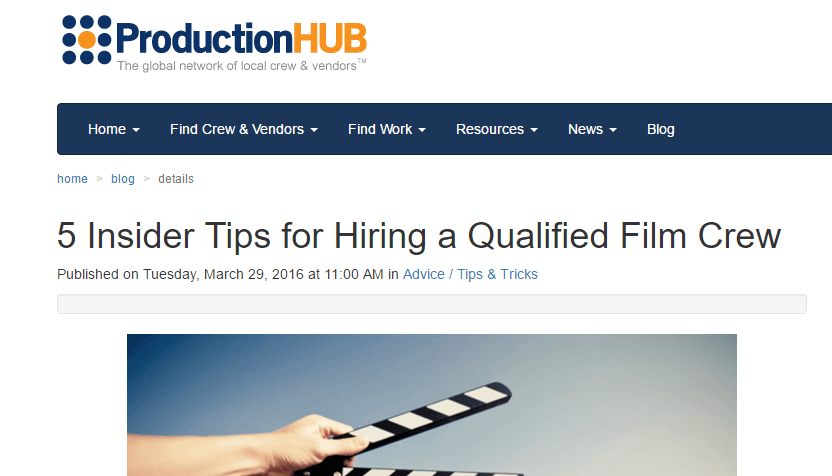 So I came across a fun article on ProductionHub this week:
5 Insider Tips for Hiring a Qualified Film Crew
ProductionHub is a great resource in the industry and helps people like us hire on help especially on location shoots where our traditional address book (stored in my iPhone though it may be) tends to come up short.
It makes a few good core points that have implications not just to the way we do business, or how we hire help, but to how all freelancing and contracting works. Jett's first point is:
Start with Referrals

There is no better way to put together a crew than to have someone you trust give a referral. It helps doubly if that person is going to participate in the shoot since no one wants to refer someone they can't stand to work with.
There's so much more to this than just hiring people for a crew. Every bit of repeat business RizzoRizzo gets is earned. It's earned through our professionalism and the quality of the work we produce. If we don't make a good impression with our clients and deliver for them, consistently, they wont' work with us again. But they do! Because we take this seriously.